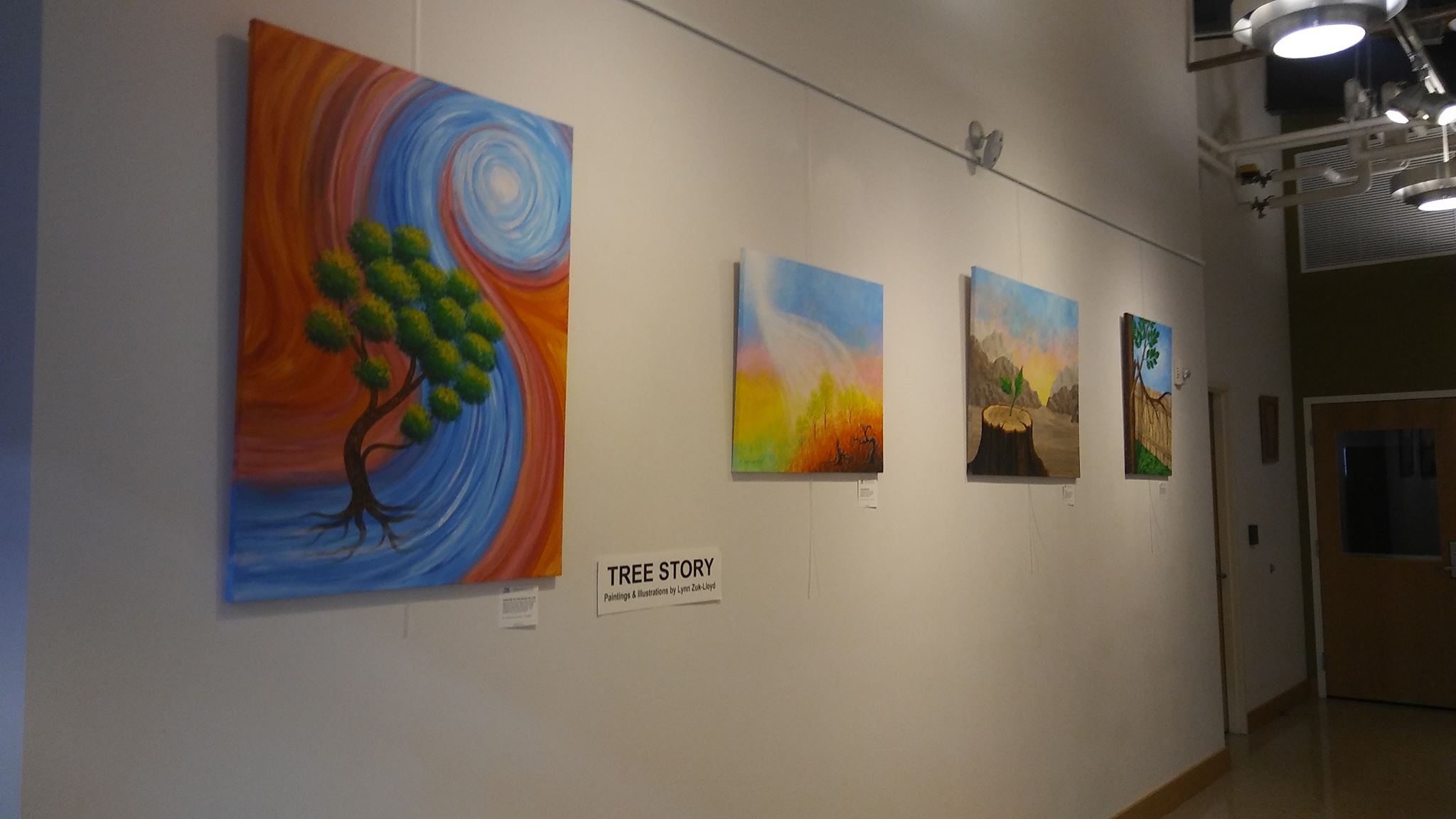 Current Show: 
We are currently featuring a solo exhibition from Illinois artist Lynn Zuk-Lloyd.  Her exhibit, "Tree Story," features a variety of vibrant and thoughtful paintings reflecting the journey from darkness to light.   You may learn more about Lynn's work at www.promisegarden.com.  
Please download the submission form HERE.   It should be completed and emailed back with digital images to shannon@sgpl.org
Spring Shows:  
March - Kaneland Harter Middle School Art Show
April - Waubonsee Lifelong Learning Institute Show 
We have rescheduled the anticipated open call February show to May in order to host a broader range of artists and have the show up throughout the summer.    The Library to make sure that a reception is well attended with a range of artists, and the snow and icy weather is prohibitive of a successful show.   Stay tuned for May and upcoming details. 
Welcome to Gallery 125
Gallery 125 was a launched to provide valuable exhibition space for local artists and provide cultural enrichment to patrons of the Library.   Large works are featured in our grand foyer, while works of all types are in our gallery hallway.   Two glass display cases feature sculpture, collage or other arts. 
You may read news about Gallery 125 here:
Sugar Grove Public Library to Unveil Gallery 125
Facebook Album of Pictures from Opening Reception September, 2016
Gallery 125 will host 3-4 showings per year for quality and professional grade art produced by adults, with an opening reception for each exhibition.    Almost all of the pieces are for sale by the artist, and contact information is available in our lobby.   Patrons interested in purchasing pieces may contact the artist directly.